4 Types of Attractions to Visit in the Fall
Now that fall is here again, it's time to put vacations on the backburner. No time for fun in the sun when there's work, school, and other business to handle while the seasons pass.
Unless you happen to be the type of person who stores away vacation time for these months. In which case, there's a wide world of places to choose from.
Most off-season vacationers often gravitate towards destinations that aren't very "autumnal." When you try to book that locale, you'll find that many others had the same idea.
Sometimes, you need to enjoy the season from different perspectives. Whether the climate is much warmer or much cooler, notwithstanding. Here are four great fall attractions for diverse tastes.
Edmonton International Film Festival, Canada
Many have heard of the Toronto International Film Festival, but that the biggest in the Ontario province. Alberta's Edmonton International Film Festival is their biggest, Oscar qualifying film venue.
Founded in 1986, EIFF (pronounced: "aif") presents high quality short and feature length films from around the world. The festival's location is at the heart of the Canadian Prairie, and just a few hours drive from the Rocky Mountains. It is the last film screening festival of the year, typically running from September 24th to October 4th.
Saint Croix Vineyards, Minnesota
No Minneapolis real estate is truly valuable unless it has access to a hearty apple tree. Not only is the Saint Croix Vineyard next door to one, but it also boasts row upon row of perfected grapes designed to provide the best tasting wine.
Saint Croix Vineyard wines have won over 100 prestigious awards in national and international competitions. You can try rich Marquette, Frontenac Gris, or Orchard Bubbly at Saint Croix's tasting room. Feel free to bring a picnic lunch to enjoy beside their picturesque pond.
Rangitoto Island, New Zealand
Have you ever seen the New Zealand locales of the "Lord of the Rings" movies and wish you could go on the same adventure? Just off the coast of Auckland is an island that's just as epic as Mount Doom.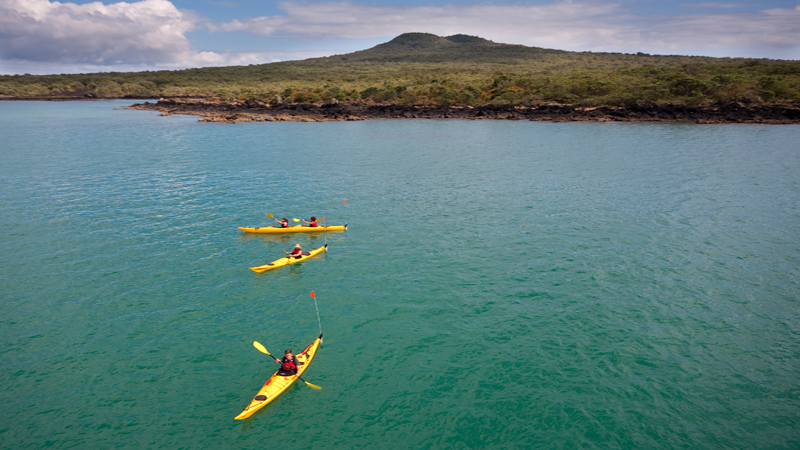 Rangitoto is an iconic New Zealand island recognizable for its symmetrical volcanic cone. Guided nature hikes up Rangitoto's incline can take a total of two hours, or less if you take the 4WD road train. Rangitoto's summit has a perfect view of adjacent Auckland and the Waitkere Ranges. If you're really adventurous, then try the guided night kayaking trips.
Dracula's Castle, Romania
Some wait for Christmas vacations, but few go on Halloween vacations. Romania is a perfect Halloween destination for its rich vampire and werewolf lore. A must on any Romanian sightseeing list is Bran Castle, or Dracula's Castle as it's known.
Bram Stoker's fictional Dracula was derived from the historical warlord, Vlad the Impaler. Historians believe Vlad had been imprisoned at Bran Castle in the fall of 1462. Bran celebrates both fact and myth with their "Time Tunnel" attraction. It's a specialized elevator that takes visitors on a multimedia journey through the Castle's storied past.
Don't Forget to Share!
If you enjoyed this article or know someone who might don't forget to share this article.

Latest posts by Rissa SoFar
(see all)